This model is portable and can be used in Bar, Nightclub, Gym, Conference Hall, School.
This model detects metals by electromagnet and pitch alarm sounded with light zone lighting where metal detected..
It contains a CPU,generator, signal receiver, infrared ray sensor.
4 zone / 6 zone arch way door frame walk through body scanner metal detector.
remote control optional
light structure
Adjustable sensitivity of each detection zone
Multi-alarm sounds to choose
Operating frequency can be adjusted manually or automatically
Detection technology: Even detection technology, no blind spot
Sensitivity of each detection zone
Statistics: Records the pass through and alarm detected numbers
Intelligent Standby: The system has intelligent standby operation alerts
Detection speed: more than 50 people pass and detect in 1 minute
Touch screen digital portable walk through metal detector
Other Metal detectors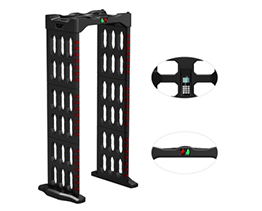 WT-1200 Portable
Versatile walk-through metal detector, it can be deployed and transported virtually to any location & be up and running within 5 minutes.
More Info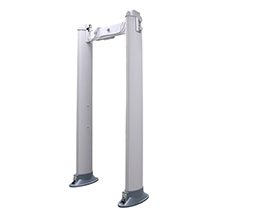 WT-2400 Waterproof
This detector a high waterproof standard. It can be used indoor or outdoor easily with superior waterproof performance.
More Info